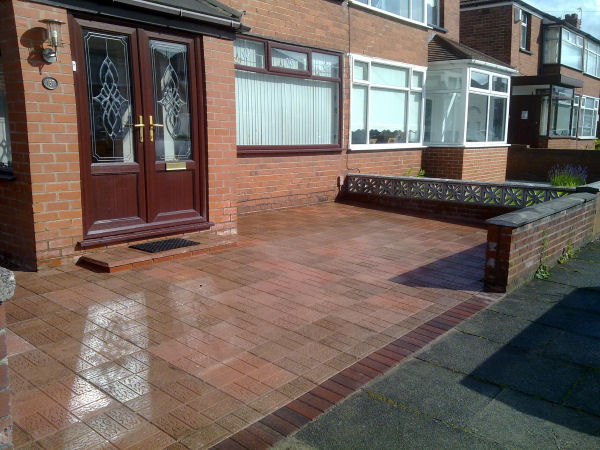 We all know that parking on the road is getting increasingly difficult with all of the vehicles around now and many people have opted to convert their front gardens or even widen existing driveways to alleviate the problem. We have vast experience with many different types of driveway solutions, ranging from block paving to permeable paving or even gravel.
It is very important that the driveway can withstand the weight of the heavy vehicles nowadays so we always ensure that the driveways that we create are dug out to the correct depth and then filled with the right amount of aggregate. This is imperative as these steps stop the driveway from sinking!
After laying the aggregate it needs to be compacted down with a whacker plate. It is at this point when we lay your chosen suitable product (Paving stones/Block paving/Etc.) on top of this, using sand and cement. The product needs to be at least 50mm thick to ensure that it doesn't crack or break.
We can also supply and fit recess inspection covers to disguise ugly cast iron manhole covers on the driveway.